LG's webOS Smart TV Platform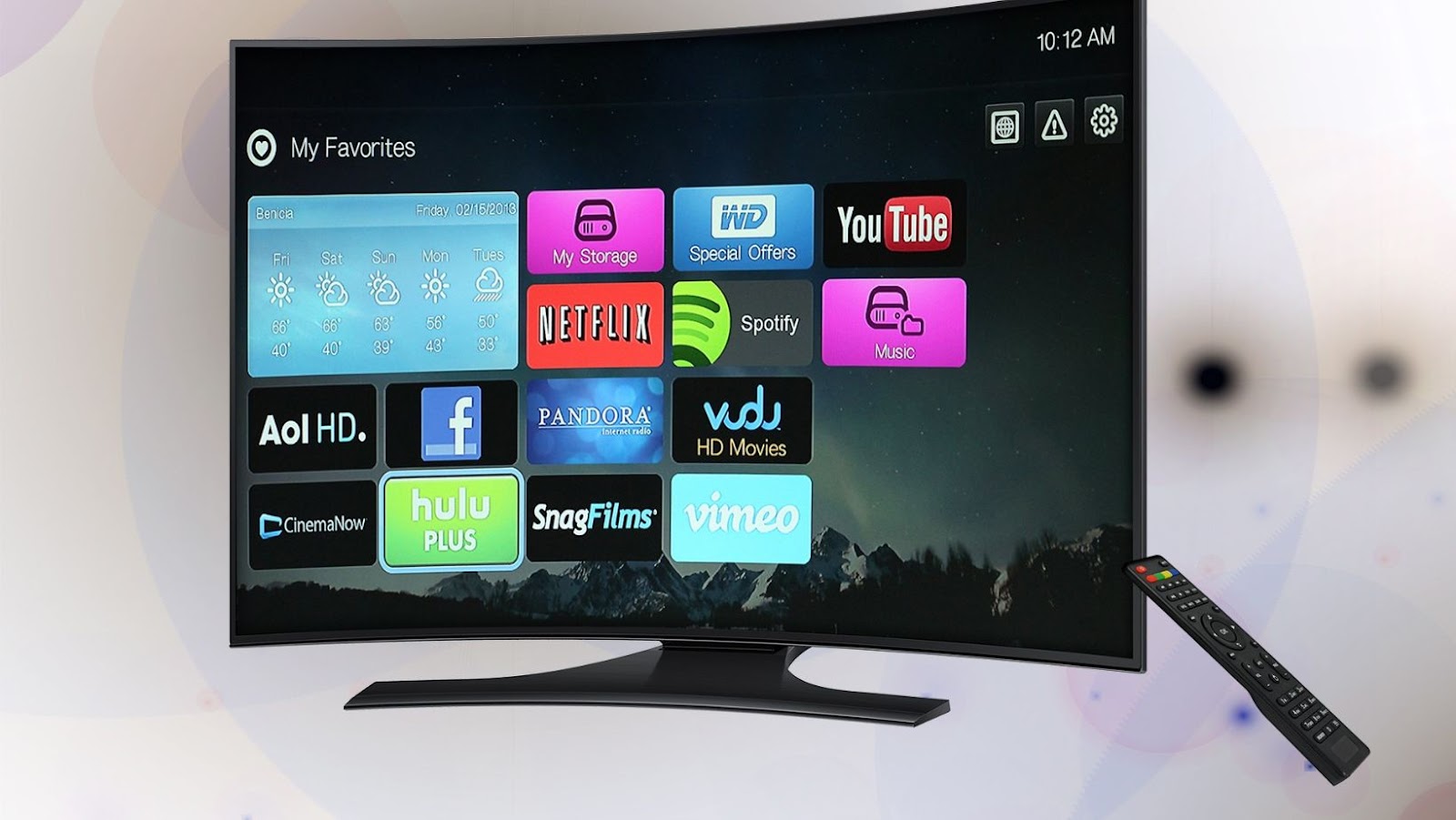 LG has announced that they will be licensing their webOS Smart TV Platform to other brands, allowing them to create their own Smart TVs with the features that webOS provides. This move has definite advantages, as it will enable customers to experience the vast array of features that webOS offers, without being confined to just LG brand TVs.
Let's look at all the ways this partnership will benefit consumers.
Overview of LG's webOS Smart TV Platform
LG's webOS Smart TV platform is a widely-used connected TV solution designed to offer users a simple and intuitive experience. It provides great user engagement, with easy and quick access to content. It enables users to access a range of online streaming and broadcast content available via the device's built-in tuner or third-party streaming service apps including Netflix, Pandora, Hulu Plus, Amazon Video and more.
The webOS Smart TV platform offers an integrated guide to manage multiple digital sources quickly and easily. With its user interface (UI) design which includes integrated discovery services, the webOS Smart TV platform helps users quickly find the shows they like among numerous channels or connected sources. There are also search tools and sophisticated recommendations for further navigation convenience.
LG Electronics has now announced that it will license its popular webOS Smart TV Platform to other brands for their use in future television sets. This move is intended to expand the platform's reach into markets outside of LG's current scope, giving additional manufacturers access to this technology that can enhance viewers' experience by providing access to various content sources within one seamless interface. The agreement between LG and other manufacturers should be finalized soon, so stay tuned for new announcements about how the webOS Smart TV Platform could become available on more mainstream television sets!
Benefits of LG's webOS Smart TV Platform
Since LG announced their plans to license its webOS Smart TV Platform to other brands, it has created exciting opportunities for TV makers.
This platform is user-friendly and easy to use, which makes it attractive to users and brands alike. Furthermore, the flexibility of the webOS platform can be leveraged to develop unique offerings and services.
Let's look at some of the benefits of LG's webOS Smart TV Platform.
Intuitive user interface
The main benefit of LG's webOS Smart TV Platform is its intuitive user interface, offering a smooth and simple experience that has remained unchanged since its release in 2013. The interface is driven by an "imagined scroll" integrated into the Home dashboard that makes it easy to view everything available in one glance–from services and content to applications.
Updates are pushed automatically so you can always ensure your system has the latest features and functions without taking special actions. It also makes navigating diverse content libraries a snap, as each type of content is represented in a separate colorful card with its menu of options. This ensures that users don't get lost or forget what they were looking for when trying to find something.
The webOS device registration feature makes connecting other accessories, such as gaming controllers, even easier – all from within the intuitive user interface.
Wide range of streaming services
LG's webOS Smart TV Platform powers the company's web-connected televisions and is available on some Blu-ray players. The smart TV platform provides users access to streaming services like Netflix, Hulu, Amazon Prime Video, YouTube and Sling TV. Additionally, the platform offers access to catch-up services from certain cable providers allowing viewers to watch programs they might have missed when they aired originally. Additionally, users can directly access over-the-top content such as Red Bull TV and news channels like NBC or CNBC.
Due to its popularity among consumers, LG recently announced that it will be licensing its webOS Smart TV Platform for other television brands so that more people can take advantage of its streaming services and access various types of content from ips across multiple platforms. LG also plans on introducing more services shortly.
Easy setup process
LG's webOS Smart TV Platform offers an easy-to-use setup process for customers to get up and running with their television. After plugging in the webOS powered TV and downloading the webOS app, customers can turn on the TV using their smartphone, connect to their Wi-Fi network and sign in.
Once connected, LG's webOS Smart TV Platform presents users with a home screen that provides access to streaming services such as Netflix, YouTube and Hulu Plus as well as other popular apps and games. This allows them to get up and running with their device quickly without spending time searching for the content they want. The platform also makes it easier to switch between content providers and allows customers to browse available media by sorting them into categories such as recently watched shows or related items.
In addition to its emphasis on user experience, LG's webOS is designed with ample features designed for developers. Its open source architecture allows developers greater flexibility in creating applications that run on the platform. At the same time, its scalable design makes it easier for companies outside of LG to develop apps for other Smart TV brands. This can provide more value to those companies creating applications optimized for different devices while potentially creating a larger consumer base of customers who will have access to these apps no matter what type of Smart TV they own.
LG will license its webOS Smart TV Platform to other brands
One of the biggest moves in the Smart TV sector yet, LG Electronics Inc. announced its decision to license its proprietary webOS Smart TV Platform to other brands in the industry. This move signals the potential for a massive disruption in the Smart TV market and has multiple implications for the brands involved.
This article will take a deeper look into the licensing agreement and its potential implications.
Who can license the technology
LG will only license its webOS Smart TV Platform to other brands that meet the criteria and requirements of this agreement. This includes businesses that can provide a service platform for streaming content and interactive entertainment, as well as set-top boxes, Blu-ray players, tablets and more.
Companies must have legitimate resources in terms of both content and technical know-how to qualify for licensing. In addition, they must possess good business standing in the industry and demonstrate a commitment to developing their product lines with innovative products. LG reserves the right to reject any requests or applications without justification or explanation.
What will the licensing agreement include
The licensing agreement between LG and other brands will include the following:
1. Purchase of Software and Technical Support: Any licensed products must contain the standard webOS technology including hardware and software components. This agreement allows for using licensed Smart TV products with support from LG.
2. Intellectual Property Rights / Confidentiality: In today's competitive markets, protecting intellectual property rights is essential to keeping consumers safe while allowing access to valuable information only to licensed brands. The agreement promises that any confidential information shared by LG with its licensees will remain protected, allowing for safe dissemination of these valuable data points between parties cooperating.
3. Geographic & Term Limitations: When entering into this licensing agreement, both parties must adhere to certain geographic limitations as defined in the contract regarding where a given licensee can deploy the webOS platform and for what terms those licenses can be in effect for. Additionally, such an arrangement would require an additional term regarding the termination or expiration of licenses should either party no longer wish to utilize or offer a given product utilizing webOS technology in their offerings.
4. Warranty Agreement: A warranty is provided as part of this agreement. It would guarantee up-time performance and any required maintenance/support by LG resources that may be necessary at any given time throughout the life cycle of such a product utilizing webOS technology as part of its composition. Furthermore, if necessary due to technical fault or defect, service may be extended at no charge beyond what was initially specified about expected performance improvements during warranty coverage period(s).
5 Shows appreciation for LG's assets: To ensure LG's assets are respected, it will include language requiring licensees to acknowledge proprietary processes and technologies used within webOS; requiring them not use such processes without obtaining proper tracking measures; or disclose any trade secrets associated without proper mutually-agreed upon breach protocols being authorized prior prior authorization. These are protections intended to facilitate open communication between both parties while protecting against misuse or wrongful sharing views/techniques from either direction.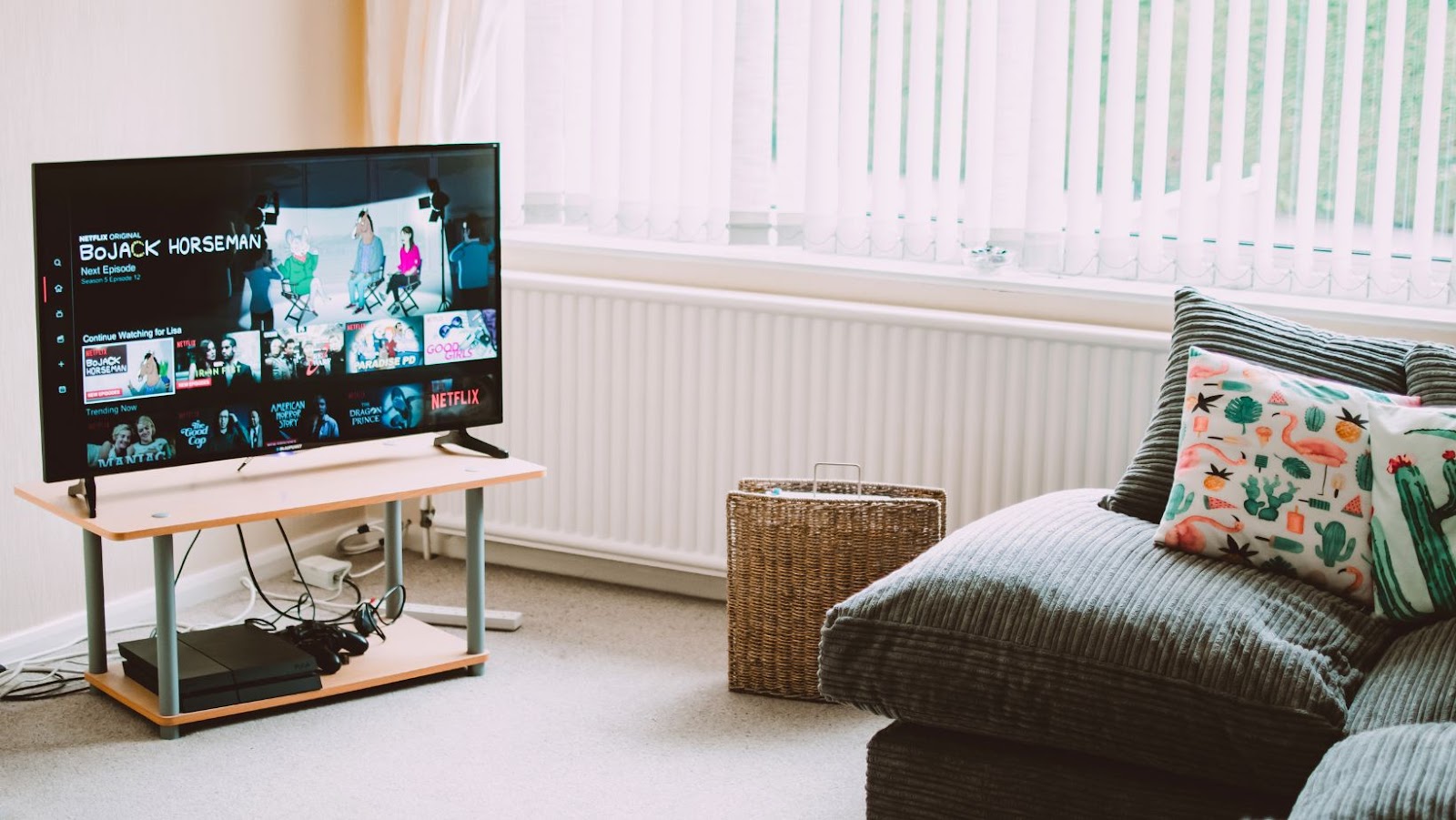 What will the cost of the licensing agreement be
The cost of the licensing agreement to be offered by LG Electronics for its webOS Smart TV Platform will depend upon several factors. These include but are not limited to, the customer's market potential, number of TVs sold, competitive pressure in that customer's market, the length of the contract period, and customer-specific terms & conditions. Generally speaking, LG offers favorable terms for its licensees and can provide discounts if certain conditions or requirements are met such as minimum order sizes.
In return for the license fee agreed to in writing via an executed formal contract, LG provides its customers with webOS source/binary code, APIs for various layers, and services related to integration and support. The specific licensing fee structure may vary depending on the customer's needs and situation. However, licenses generally last 2-4 years depending on the deployment size and other specifics outlined in the formal agreement. In addition to general maintenance & support services provided during that contract term with additional fees typically applicable afterwards based on customer specific negotiations.
Impact of the Licensing Agreement
LG's licensing agreement to make its webOS Smart TV Platform available to other brands could significantly impact the home entertainment industry. It could create new opportunities for existing brands to expand their product line and open the door for more market competition. It is also likely to drive down prices and improve overall user experience when accessing content on Smart TVs.
Let's explore the impact of the licensing agreement further.
How will this benefit LG
The news that LG will license its webOS Smart TV Platform to other brands has the potential to create a lucrative market for LG. By selling their webOS Smart TV Platform to other companies, LG could see major returns by selling its technology.
Firstly, LG can benefit from increased investor interest in their companies as new investors are likely to purchase LG stock shares. Furthermore, as more companies join the Smart TV industry, demand for LG's technology will likely increase among customers due to the maturity and reliability of the platform. This could lead to higher profits for LG and sustainable growth for the company over the long-term.
Additionally, with more firms incorporating webOS into their products, usage of webOS by consumers would increase significantly. This would allow TG to improve its user experience by tweaking their Live User Interface (UI), using data gathered from user feedback or experience on other brands (such as Samsung). Moreover, higher usage would also lead to larger overall revenues since any data or front-end modifications being made can be monetized, either directly through sales or indirectly through advertisements or promotional offers optimized based on user behavior patterns gathered through mined data analysis.
As such, this licensing agreement could help LG capture a strong foothold in an expanding market and reap huge benefits in terms of higher revenues, larger market share and sustainable growth prospects– making this decision from a corporate perspective an extremely wise one.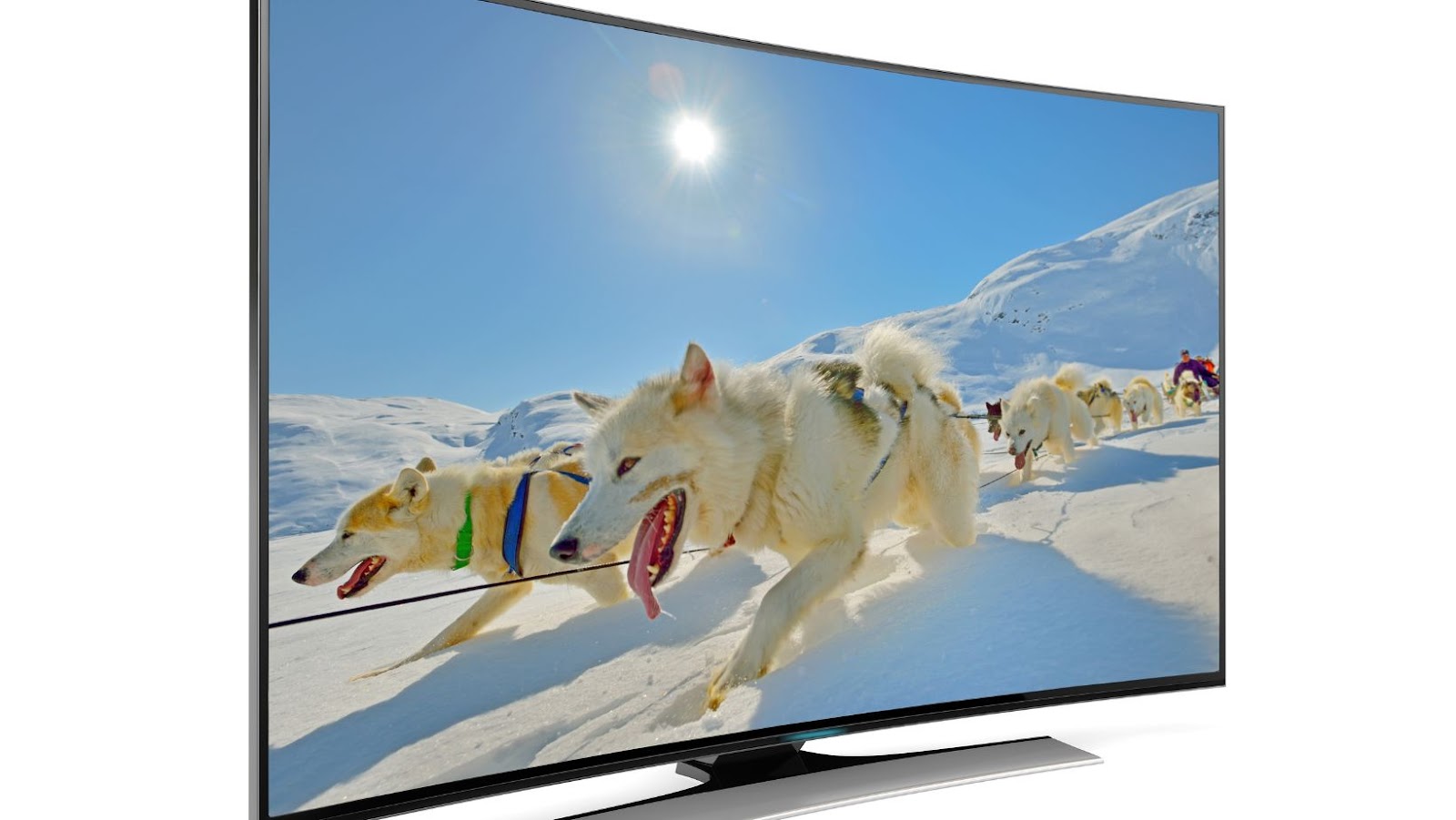 How will this benefit other brands
The new licensing agreement between LG and other brands will benefit all involved parties significantly.
First, other brands can leverage LG's webOS Smart TV Platform to build competitive products. This will enable them to create a more robust smart home experience as they can create a single platform that offers access to multiple applications, content, and services. It also eliminates the pressure of developing and maintaining their own platform. In addition, with this license, other companies can now easily enter the market at a significantly lower financial burden.
This agreement could also provide more options for consumers as entry into the market gives those looking for various features and prices more selection at their fingertips. In addition, competition often drives innovation forward so increased competition from licensed access of LG's webOS Smart TV Platform could lead to even better experiences for users in the future.
Finally, prices may become more competitive due to reduced development costs from utilizing LG's licensed platform. As each company no longer needs to invest heavily into its environment, expenses related to research and development for smart TVs decrease, allowing companies to offer them freedom to become more aggressive on pricing.
In conclusion, the licensing agreement between LG and other brands has potential benefits both operationally – through cost reduction – and strategically – through an improved user experience – that make it a beneficial arrangement for all involved parties.
Conclusion
The licensing agreement between LG and other TV brands will allow third-party manufacturers to use LG's proprietary webOS Smart TV Platform. This means they can now create Smart TVs that run on the same software as LG's Smart TVs, allowing for a more consistent user experience.
The arrangement also gives their external partners access to LG's suite of application and content libraries with their global reach, which can provide access to more localized content worldwide. Additionally, it supports leading streaming providers, allowing users to take full advantage of the latest streaming services in an integrated fashion. Furthermore, this agreement increases competition in the industry and promotes innovation while leaving device makers with early access to new technologies and solutions.
This is an exciting development for consumers and device manufacturers, giving them access to better features and capabilities in their home entertainment devices at affordable prices. We believe this has the potential to benefit all parties – consumers get better products, manufacturers get access to new features which help differentiate their product offerings from competitors in an increasingly competitive space.