The Ethical Considerations of Chatbots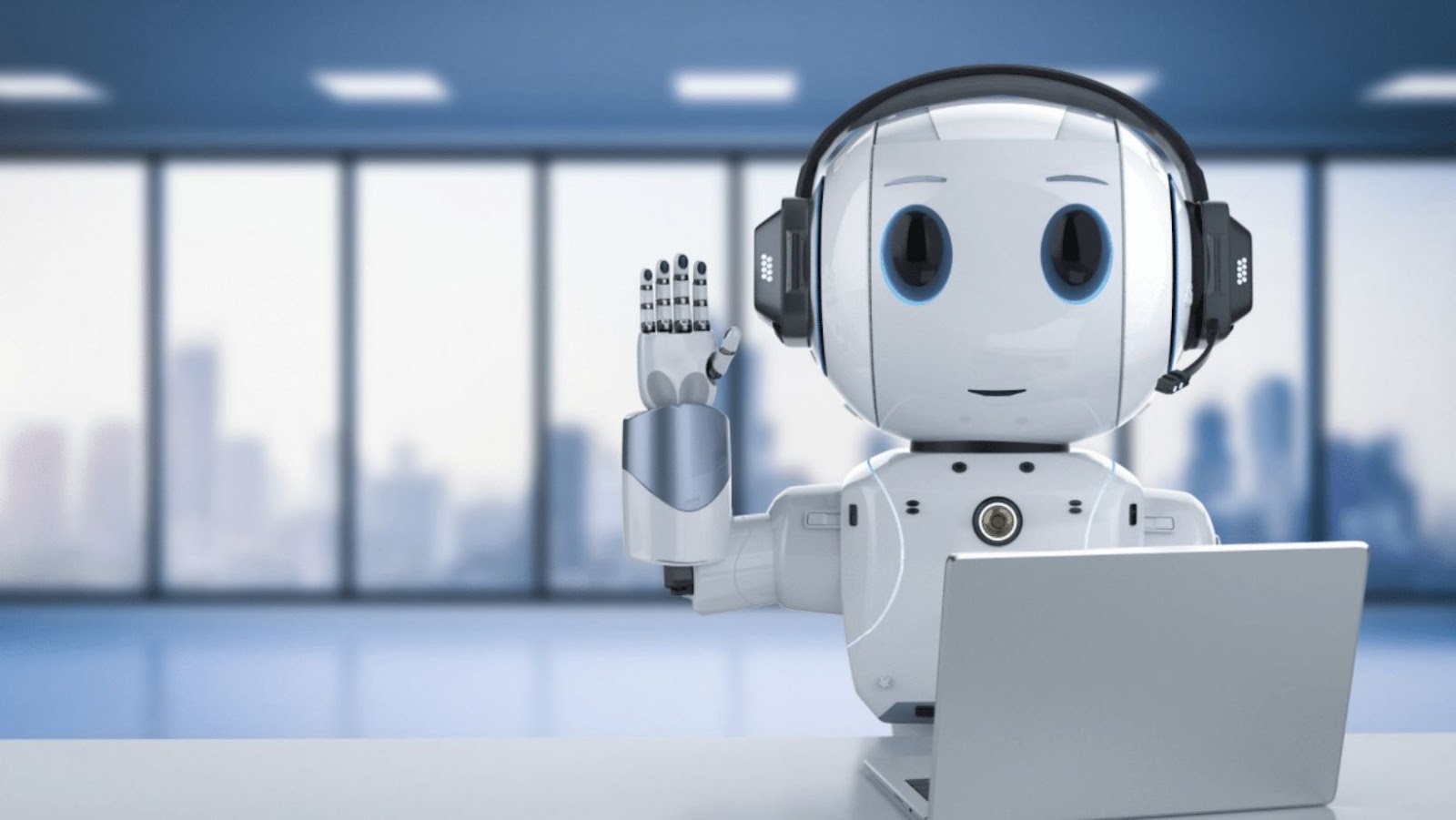 Chatbots are software programs that use AI to interact with people and are becoming an increasingly popular way for businesses to communicate with consumers. They are used for customer service, providing personalised help and advice, web-based information retrieval and marketing.
In order to use them effectively, it is important to understand how chatbots work, their ethical considerations and the potential limitations.
How Chatbot Works
Chatbots work by using artificial intelligence and natural language processing to simulate human-like conversations with users. The technology allows chatbots to understand user queries, respond with appropriate answers, and perform various actions, including ordering products, booking appointments, and providing customer service.
Here are the basic steps involved in how chatbots work:
1. A user interacts with the chatbot through a messaging platform or voice assistant.
2. The chatbot uses natural language processing to understand the user's intent and extract relevant information.
3. The chatbot accesses a knowledge base or database to find appropriate responses and actions.
4. The chatbot uses artificial intelligence to generate a response, which is delivered to the user through the messaging platform or voice assistant.
When considering ethics of chatbots, some important considerations include ensuring that the chatbot is not discriminatory, transparently being a chatbot, maintaining the user's privacy, and having proper security measures in place to prevent data breaches. Pro Tip: It is important to design and develop chatbots with a focus on ethical considerations to ensure that users are treated fairly and with respect.
Different Types Of Chatbots
Chatbots come in different types, each unique in its functionality and purpose. Here are some of the common types of chatbots:
1. Rule-based chatbots: These chatbots respond to specific pre-programmed rules and keywords. They lack the ability to learn from past conversations, making them limited in their capacity to hold complex conversations.
2. AI-powered chatbots: These chatbots use machine learning algorithms to understand context and learn from past conversations, making them more effective in handling complex queries.
3. Virtual assistants: These chatbots are designed to understand natural language and can perform various tasks, such as setting reminders, making reservations, and answering questions.
4. Social messaging chatbots: These chatbots operate on social media platforms and assist in customer service, product recommendations, and other business-related services.
When designing chatbots, it's important to consider ethical considerations such as data privacy, transparency, accountability, and bias.
Pro Tip: Chatbots can be an effective tool for streamlining processes and improving customer experience, but it's essential to design them in a way that reinforces ethical principles.
Benefits Of Using Chatbots
Chatbots have numerous benefits for both businesses and customers, making them a valuable tool in today's digital world.
Here are some of the key benefits:
1. Availability: Chatbots are available 24/7 and can handle multiple queries at once, making them a cost-effective option for businesses to provide customer support and assistance.
2. Efficiency: Chatbots can provide quick and accurate responses to customer queries, reducing the time and resources needed for manual handling.
3. Personalization: Chatbots can be designed to offer personalized recommendations and assistance based on customer data and preferences, improving the overall customer experience.
4. Data Collection: Chatbots can collect and analyze customer data to improve business strategies and decision-making processes.
However, it's important to consider the ethical implications of chatbots, including issues of data privacy, transparency, and bias. Businesses must prioritize these considerations to ensure the responsible and ethical use of chatbots.
Ethical Considerations of Chatbots
Chatbots have been increasingly commonplace in our lives since their emergence in the early 2000's. Chatbots have become powerful marketing tools, providing automation and personalization, making them appealing for a variety of uses.
However, given the power of these technologies, it is important to consider the ethical considerations of chatbots, such as privacy concerns, the accuracy of automated responses, and safeguarding user data.
In this article, we will discuss the ethical considerations of chatbots, and how they should be handled.
Transparency In Chatbot Communication
Transparency in chatbot communication is crucial to address the ethical considerations of chatbots. Chatbots, being the artificial intelligence program, interact with humans and the lack of transparency in their communication can create confusion and trust issues. It is important to be upfront about what the chatbot can and cannot do, as well as who the user is speaking with.
When designing chatbots, the following principles can be employed for transparent communication:
1. Purpose and Identification: Clearly communicate the purpose of the chatbot and its identification.
2. Limitations: Chatbots should clearly communicate their limitations i.e., specify what they can and cannot do.
3. Explainability: Chatbots must be able to explain their reasoning or decision-making process when requested.
4. Security: Conversations between the user and chatbot must be kept secure and private.
By following these principles, chatbots can ensure that their interactions with humans remain ethical, transparent, and trustworthy.
Privacy Concerns With Chatbots
As the use of chatbots becomes more common, privacy concerns are arising due to the collection and storage of user data. These concerns are relevant to the ethical considerations of chatbots and must be addressed to ensure user privacy. Chatbots collect data such as user location, browsing history, and even personal information such as names and phone numbers. This information is used to personalize user experiences, but it can also be sold to third-party advertisers or used in ways that users may not be aware of. To address these privacy concerns, chatbot developers must be transparent about their data collection practices and provide clear options for users to control what data is collected and how it is used. Additionally, chatbots should only collect data that is necessary for their functionality and should take measures to protect user data from unauthorized access or breaches.
Ultimately, ethical considerations surrounding chatbots must prioritize user privacy and ensure that user data is not compromised in any way.
Avoiding Chatbot Biases And Prejudices
Chatbots are software programs designed to simulate human conversation, but they are only as unbiased as the data they are trained on. Here are some ways to avoid chatbot biases and prejudices when developing and deploying chatbots ethically:
1. Use a diverse and unbiased training dataset that includes a wide range of perspectives and experiences.
2. Monitor the chatbot's interactions regularly to identify any biases or prejudices that may have gone unnoticed during the development phase.
3. Incorporate feedback mechanisms that allow users to report when the chatbot is making biased or prejudiced responses.
4. Use pre-chat surveys to identify the user's preferences and experiences to tailor the chatbot's responses better.
Deploying a chatbot without considering its ethical implications can lead to unintended consequences. Therefore, it is essential to design and deploy chatbots fairly and considerately.
Impact Of Chatbots On Society And Culture
The introduction of chatbots into society and culture has led to a huge surge of innovation in a relatively short period of time. Chatbots are the automated computer systems that simulate human conversations and help people to connect with them more easily.
This has opened up a wide range of ethical considerations about how chatbots should be operated and the impact they can have on society and culture. In this article, we'll discuss the ethical considerations of chatbots and their implications.
Changes in Customer Service Industry
The advent of chatbots has transformed the customer service industry, creating new opportunities for automation and improved customer engagement. However, their increasing prominence requires careful consideration of the ethical implications of their use.
Chatbots can improve customer service by offering round-the-clock support, reducing costs, and creating personalized interactions. However, there are several ethical concerns that must be addressed:
Privacy: Chatbots collect a vast amount of personal data, which must be properly stored and managed to avoid misuse or abuse by companies.
Bias: Chatbots can perpetuate existing prejudices or biases, leading to discriminatory or offensive behavior towards certain customers or demographics.
Transparency: Companies must ensure that their use of chatbots is clearly communicated to customers and that artificial intelligence-based conversations are easily distinguishable from human ones.
Accountability: Companies must retain a degree of human oversight and accountability to ensure that chatbots are not used for malicious or unethical purposes.
As chatbots become more prevalent in society, it is crucial that these ethical considerations are taken into account.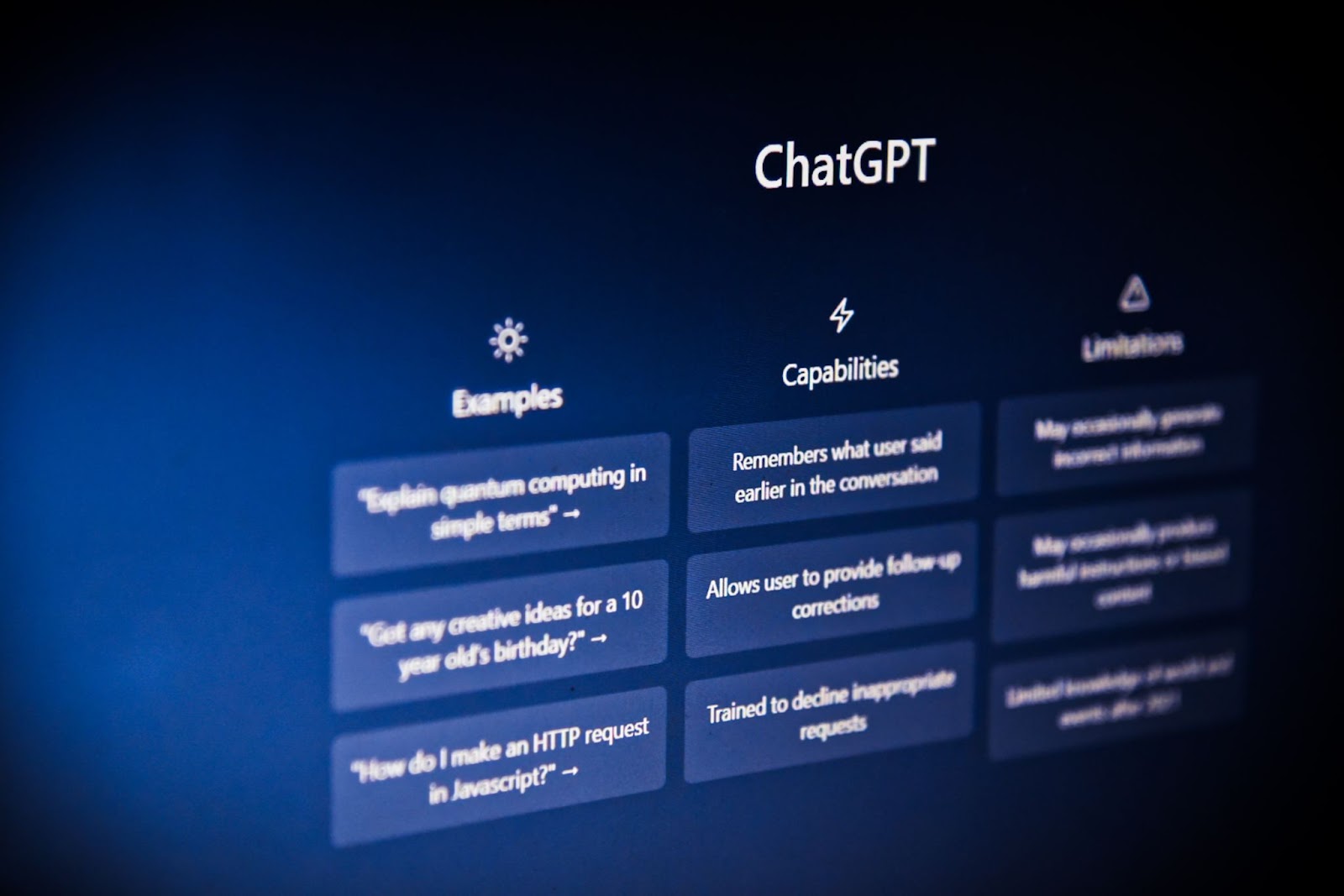 Employment Concerns With Chatbots Replacing Human Workers
The rise of chatbots in the workplace has sparked concerns about their impact on employment and the ethical considerations around their implementation. While chatbots have proved to be cost-effective and efficient in customer service and other low-skilled jobs, their implementation may lead to job losses and increased economic inequality. Additionally, there are ethical considerations to be taken into account, such as ensuring that chatbots do not perpetuate discrimination or bias, respecting the privacy of users, and ensuring that human oversight is present in critical decision-making. These concerns underline the need for thoughtful and responsible implementation of chatbots in the workplace, with clear guidelines and oversight to ensure that the benefits of this technology are achieved without harming workers or perpetuating inequality.
Social Impact of Chatbots On Human Communication
As chatbots become more commonplace in our daily lives, their impact on human communication and society continues to grow, raising several ethical considerations. Chatbots are reshaping traditional communication, paving the way for new forms of interaction, and leading to social changes.
Positive impact: Chatbots can help ease the burden of customer support, providing instant assistance to customers, making it more efficient and cost-effective. Additionally, chatbots can help people with disabilities to communicate, allowing them to interact with the world in a more comfortable, personalized way.
Negative impact: Some argue that chatbots could lead to job losses and privacy issues, as they can collect personal information without consent. Moreover, they may propagate biases that go unnoticed due to lack of human interference.
It is crucial to establish ethical guidelines and regulations to ensure that chatbot technology is used to serve greater good and not to exploit or harm individuals or groups.
Pro tip – As we integrate chatbots into our society, we should stay aware of their capabilities and limitations and use them with discretion while keeping human interaction a priority.
Chatbots And Data Ethics
Chatbots are becoming increasingly popular, as AI technology becomes more sophisticated, allowing them to interact with customers and deliver services more efficiently. However, with this technology comes important ethical considerations.
This article will explore how chatbots work and the ethical implications of using these tools.
Data Security And Privacy Concerns
While chatbots have made communication with businesses more convenient, there are ethical considerations when it comes to data security and privacy.
Here are some factors to consider:
Data Collection: Chatbots may collect personal information from users such as their name, email address, or phone number. Companies need to ensure that they are handling this data responsibly, with transparency and consent from users as to how the data will be used.
Security: As chatbots store user data, it is pertinent to ensure that data is kept secure. This requires safeguards against potential data breaches or unauthorized access.
Bias: Chatbots may display bias based on their training data. It is important for companies to ensure their chatbots are trained on unbiased data to reduce the risk of perpetuating discriminatory practices.
Transparency: Businesses should be transparent when it comes to disclosing if they're using chatbots to communicate with customers. They also need to be transparent about how they're using the data they collect.
Adherence to regulations: Companies must comply with data protection laws like GDPR and follow ethical standards to ensure users' privacy and data security.
Pro Tip: Ensure that your chatbot only asks relevant questions and doesn't unintentionally cause users to share unnecessary or sensitive information.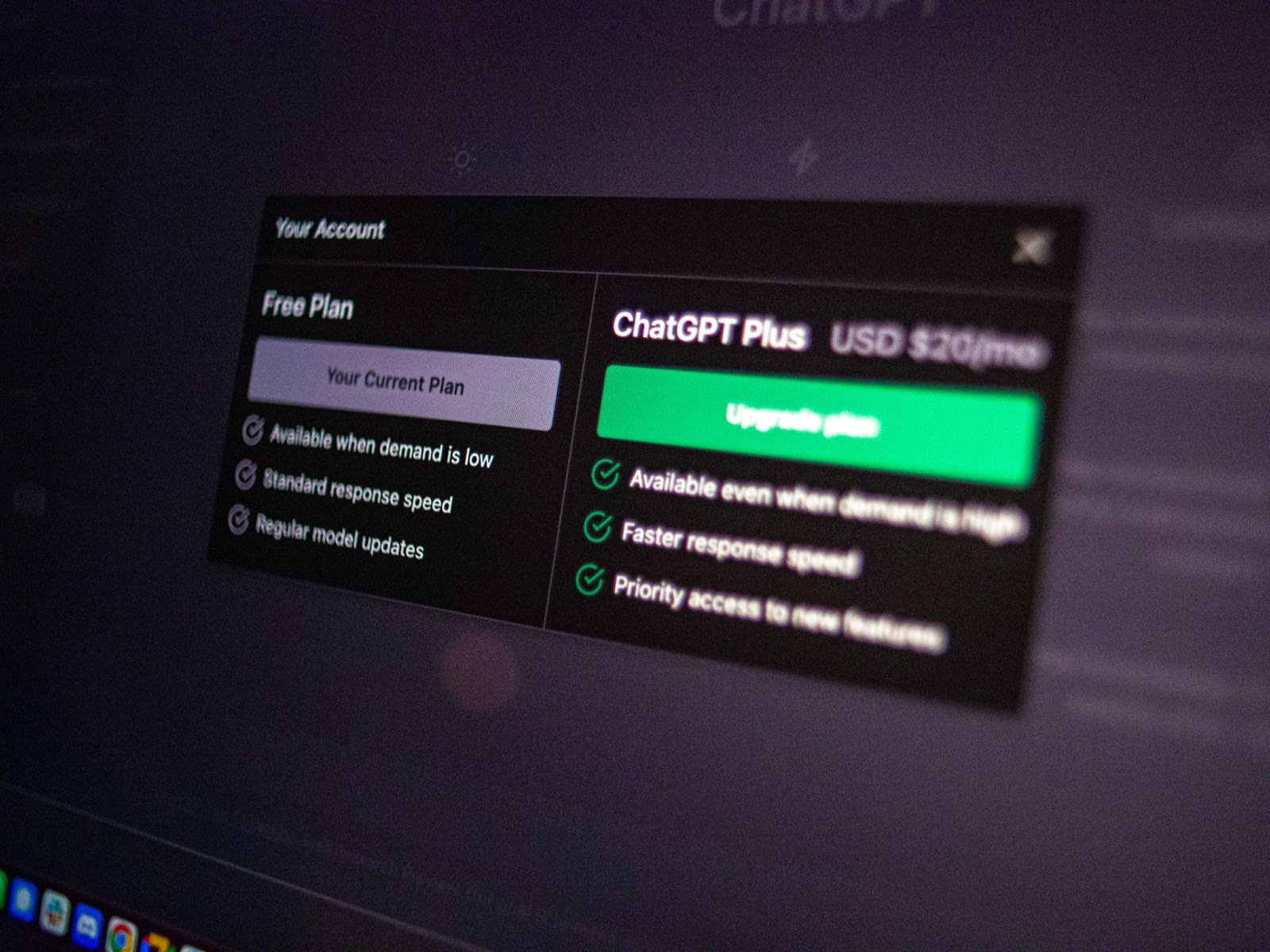 Proper Use of User Data Collected by Chatbots
The proper use of user data collected by chatbots is a critical ethical consideration for companies that employ them. Chatbots are designed to collect user data, such as names, email addresses, phone numbers, and other personal information. Here are some ethical considerations to keep in mind when using chatbots for data collection:
1. Transparency: Inform users of the chatbot's data collection practices and obtain their consent before collecting personal information.
2. Data Security: Implement measures to protect user data, including secure data storage and encryption.
3. Limited Data Collection: Collect only the data that is necessary for the chatbot's function and do not store or use data beyond the intended purpose.
4. Anonymity: Give users the option to remain anonymous when using the chatbot and limit data collection to non-identifiable information.
It's crucial to remember that user data privacy is not just a legal obligation but also an ethical responsibility. Proper data management practices will help you build more trusting relationships with your clients.
Building Ethical Chatbots With Proper Data Usage Guidelines
Building chatbots with proper data usage guidelines is crucial to ensure ethical considerations and protect user privacy. Here are some guidelines that can be followed to encourage ethical chatbot development:
– Clearly communicate the chatbot's purpose, limitations, and data collection policies to users.
– Allow users to control their data by giving them the option to delete or modify their information.
– Only collect user data necessary for chatbot functionality and avoid collecting sensitive information such as personal details, financial information, or health data whenever possible.
– Ensure secure storage of user data and take appropriate measures to protect against unauthorized access or data breaches.
– Regularly review and evaluate chatbot data usage policies to ensure continued compliance with ethical considerations and evolving regulatory standards.
Following these guidelines helps to build trust with users and helps to ensure chatbots operate ethically and lawfully while delivering positive user experiences.
Future of Chatbots
In the digital age, chatbots are becoming increasingly popular and are being used for a variety of purposes. From customer service to news aggregation, chatbots have proven to be a useful tool for businesses.
However, there are some ethical considerations that must be taken into account when it comes to chatbots and the future of this technology.
This section will explore these considerations and discuss the potential implications of their use.
Chatbots And Artificial Intelligence
Chatbots and Artificial Intelligence have revolutionized the way businesses interact with customers. With advancements in technology, chatbots have become more realistic, intuitive, and user-oriented. However, the future of chatbots raises ethical considerations that need to be addressed. The development of chatbots raises questions about data privacy and security, customer service quality, and the extent of human replacement that will result from artificial intelligence. As chatbots become more common in customer service, businesses need to ensure that they are transparent with users about the technology they are interacting with. Ethical considerations also need to be taken into account when designing the chatbots so that they operate within socially acceptable norms. Therefore, as chatbots become more widely used, companies need to take a proactive approach in identifying and addressing ethical challenges that may arise.
Pro tip: When designing chatbots for businesses, it is important to consider ethical considerations and be transparent with users about the technology they are interacting with.
Advancements in Chatbot Technology
Advancements in chatbot technology are quickly changing the landscape of how businesses interact with their customers. These advancements include natural language processing, machine learning, and the integration of chatbots with artificial intelligence. Some ethical considerations of chatbots include issues related to data privacy and protection, transparency in how data is being used, and the potential misuse of chatbots for malicious purposes. It is important for businesses to create clear ethical guidelines and policies for the development and use of chatbots to ensure they are being used ethically and responsibly. Despite these concerns, chatbot technology is predicted to play a significant role in the future of customer service and user engagement. By using chatbots, businesses are able to provide 24/7 customer support, handle high volumes of customer inquiries, and personalize interactions in ways that were not previously possible.
Potential Impact on Industries And Society
With the rise of chatbots, there is a potential impact on industries and society that cannot be overlooked. While chatbots offer convenience and efficiency, there are ethical considerations that must be taken into account to ensure that chatbots are used in a responsible and ethical manner.
Some of these considerations include:
Privacy concerns: Chatbots are trained on large amounts of data which can include personally identifiable information. It is important to ensure that this information is handled securely and with privacy protection in mind.
Bias and discrimination: Chatbots that are trained on biased datasets can perpetuate and exacerbate stereotypes, leading to discrimination against certain groups. It is important to ensure that chatbots are trained on diverse and representative datasets.
Unemployment: Chatbots may lead to job loss in certain industries, particularly those that rely heavily on customer service. It is important to ensure that chatbots are deployed in a way that supports both humans and machines, rather than replacing humans entirely.
As chatbots become increasingly prevalent, it is important to consider the potential impacts on society and take steps to ensure that chatbots are used in a responsible and ethical manner.