Preparing For Microdermabrasion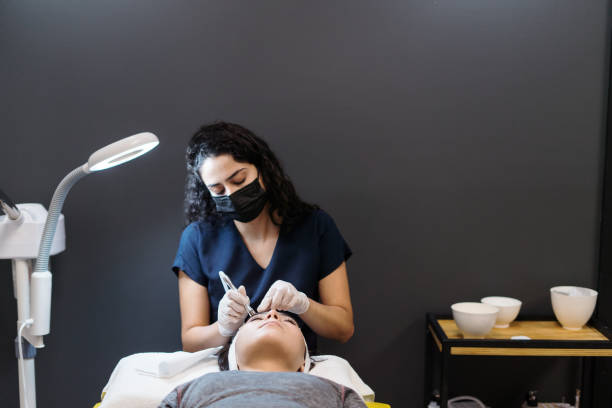 Microdermabrasion is a type of skin resurfacing procedure that can help improve skin texture, reduce fine lines and wrinkles, and help with acne and acne scars.
Learning how to properly prepare for this procedure can make all the difference in how you look and feel after the treatment. Read on to learn more about preparing for microdermabrasion and how often you should get microdermabrasion treatments.
Consult With a Dermatologist or Licensed Skincare Professional
If you are considering microdermabrasion, it is essential to consult with a licensed dermatologist or skin care professional to determine how often you should undergo the treatment.
Depending on your skin type, concerns, and goals, your dermatologist or skin care professional will evaluate the condition of your skin and recommend an appropriate frequency of microdermabrasion treatment.
Generally, microdermabrasion can be done every 2-4 weeks, but this can vary depending on the individual's skin sensitivity and the severity of their skin concerns. It is essential to follow the recommended frequency of microdermabrasion treatments to avoid over-exfoliation and potential skin damage.
Pro Tip: Always wear sunscreen after microdermabrasion, as your skin will be more sensitive to the sun's harmful UV rays.
Stop Taking Certain Medications and Supplements Prior to the Procedure
Prior to a microdermabrasion procedure, it is important to stop taking certain medications and supplements that may affect the results and increase the risk of side effects.
Here are some medications and supplements that should be avoided:
Blood thinners: Aspirin, ibuprofen, and other blood thinners should be avoided as they may increase the risk of bleeding and bruising during and after the procedure.
Retinoid creams: Retinoid creams, such as Retin-A, Differin, and Tazorac, should be discontinued for at least a week before the procedure as they may increase skin sensitivity and dryness.
Chemical peels: Microdermabrasion should not be performed on skin that has recently undergone a chemical peel as it may cause irritation and damage.
Herbal supplements: Supplements like ginkgo biloba, garlic, and vitamin E should be avoided as they may increase bleeding and bruising.
It is recommended to consult with a dermatologist before the procedure to determine if any additional medications and supplements should be avoided.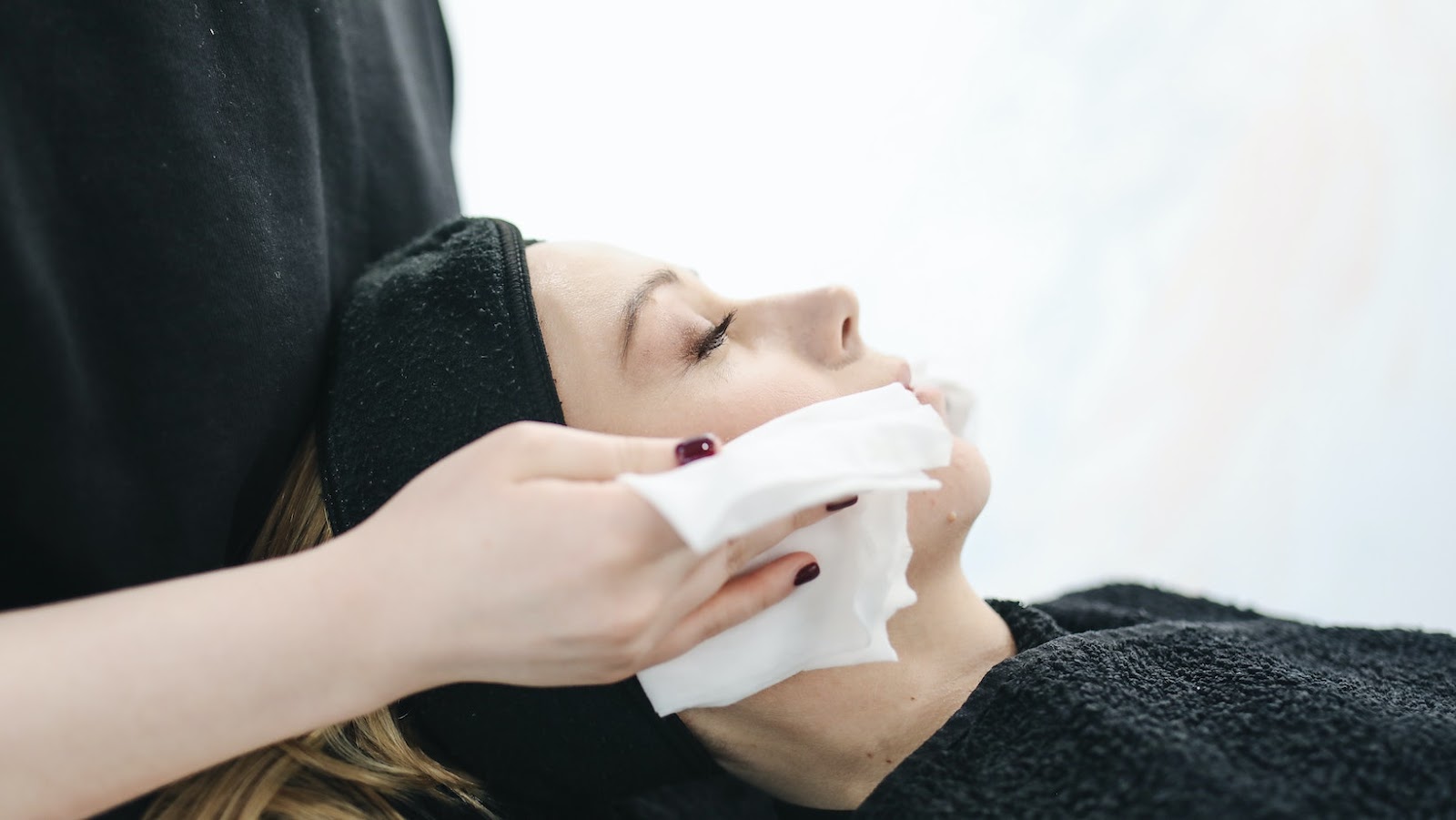 Avoid Sun Exposure and Tanning
If you're preparing for microdermabrasion, it's important to avoid sun exposure and tanning before and after the procedure to prevent skin damage and ensure the best results.
Sun exposure and tanning can make your skin more sensitive and increase the risk of complications, such as hyperpigmentation and scarring, during and after the treatment.
Ideally, you should avoid sun exposure and tanning for at least two weeks before and after your microdermabrasion appointment. If you have to be outdoors, make sure to wear a broad-spectrum sunscreen with an SPF of at least 30 and cover your skin with clothing or accessories like hats or scarves.
To maintain the effects of microdermabrasion, it's recommended to schedule appointments at least 4-6 weeks apart. This allows your skin to completely heal and recover between treatments.
Microdermabrasion: How Often To Get?
Microdermabrasion is a popular non-invasive treatment that exfoliates the skin and improves its texture. It can help reduce wrinkles, scarring, and sun damage.
However, it is important to know how often to get microdermabrasion for maximum results and to avoid over-exfoliation. Here's what you need to know about the frequency of microdermabrasion treatments.
Determine Your Skin Type and Concerns
Before deciding how often to get microdermabrasion, it is crucial to determine your skin type and concerns to achieve optimal results and avoid damaging your skin.
Here's how to determine your skin type:
Dry Skin: Your skin feels tight, looks dull, and often has flaky patches.
Oily Skin: Your skin looks shiny, has enlarged pores, and is prone to acne breakouts.
Combination Skin: Your skin is oily in the T-zone (forehead, nose, and chin) and dry on the cheeks.
Normal Skin: Your skin is well-balanced, with a smooth texture and a healthy glow.
Once you've determined your skin type, identify your skin concerns, such as acne scarring, fine lines, wrinkles, or hyperpigmentation.
Now that you have identified your skin type and concerns, you can decide how often to get microdermabrasion. Generally, it is safe to get microdermabrasion once a month, depending on your skin type and concerns. However, consult with a dermatologist or aesthetician to create a personalized treatment plan based on your skin's specific needs.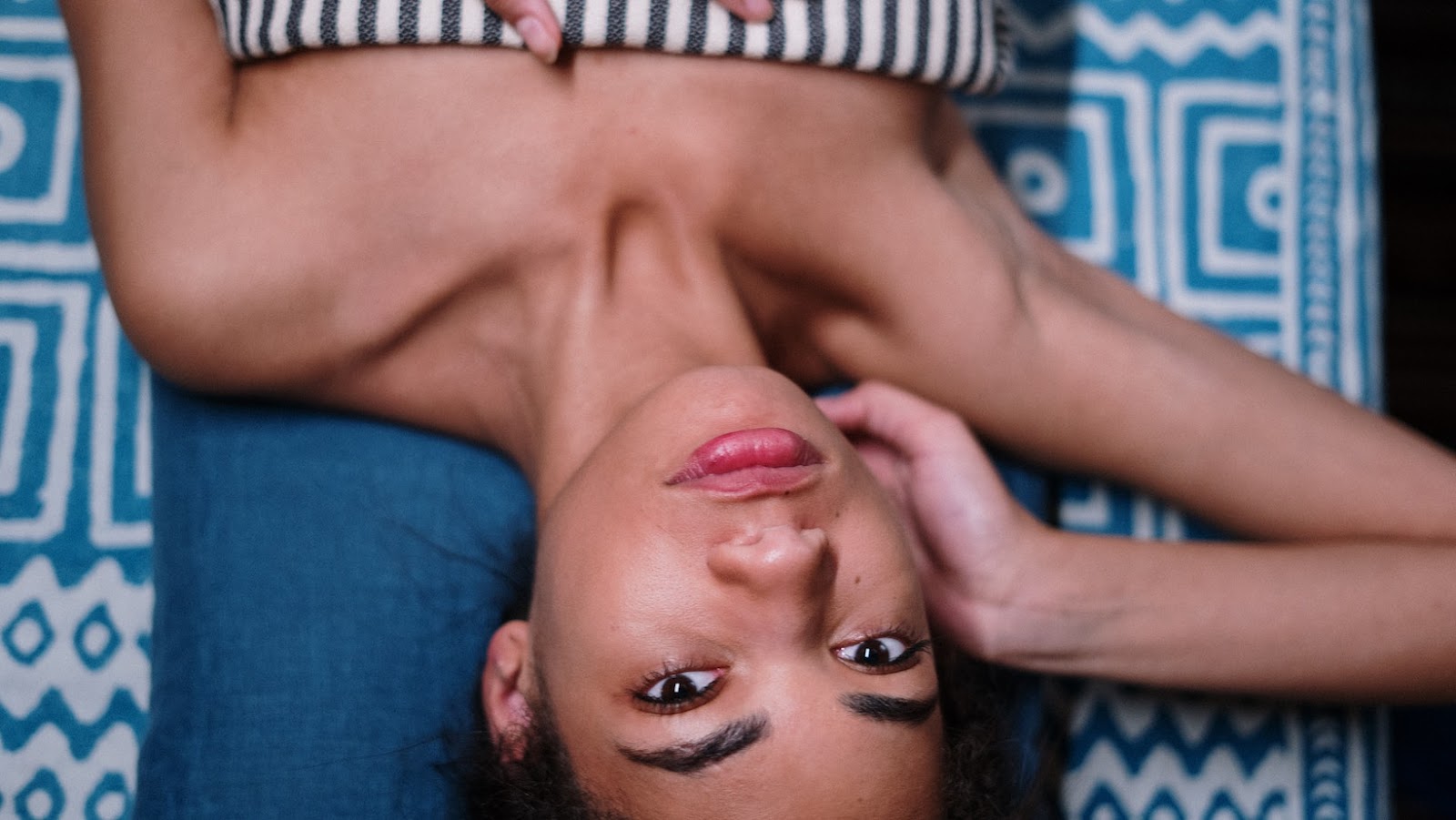 Follow a Schedule to Avoid Over-Exfoliation
Over-exfoliation is a common problem when it comes to microdermabrasion, which can lead to skin irritation, sensitivity, and redness. Following a schedule can help avoid over-exfoliation and keep your skin healthy and radiant.
Here's a general timeline to follow:
For Normal skin: Get microdermabrasion treatment every 3-4 weeks.
For Sensitive skin: Get microdermabrasion treatment every 6 weeks.
For Acne-prone skin: Get microdermabrasion treatment every 2-3 weeks.
Before getting microdermabrasion, make sure to prepare your skin by avoiding sun exposure, tanning beds, waxing, and chemical peels for at least one week prior to treatment. Also, be sure to inform your esthetician if you have any skin conditions or allergies.
Pro tip: After microdermabrasion treatment, avoid using products with active ingredients such as retinol, glycolic acid, and vitamin C for at least 24-48 hours as they may cause irritation to the freshly exfoliated skin.
Listen To Your Skin and Adjust Frequency Accordingly
Listening to your skin's needs and adjusting the frequency of your microdermabrasion treatments accordingly is crucial for achieving the best results while protecting your skin's health.
Factors such as skin type, age, and sensitivity levels play a significant role in determining the ideal frequency of microdermabrasion treatments. People with sensitive skin may benefit from having treatments spaced out over several weeks, while those with less delicate skin may choose to have treatments every two weeks.
As a general rule, it is recommended to avoid having microdermabrasion more than once a week to give your skin plenty of time to recover between treatments. Pay close attention to your skin's reaction during and after treatment, and adjust the frequency of your microdermabrasion sessions accordingly.
Pro Tip: Always consult with a skincare professional to determine the optimal frequency of microdermabrasion for your specific skin type and needs.