Deepdub's AI-powered localization technology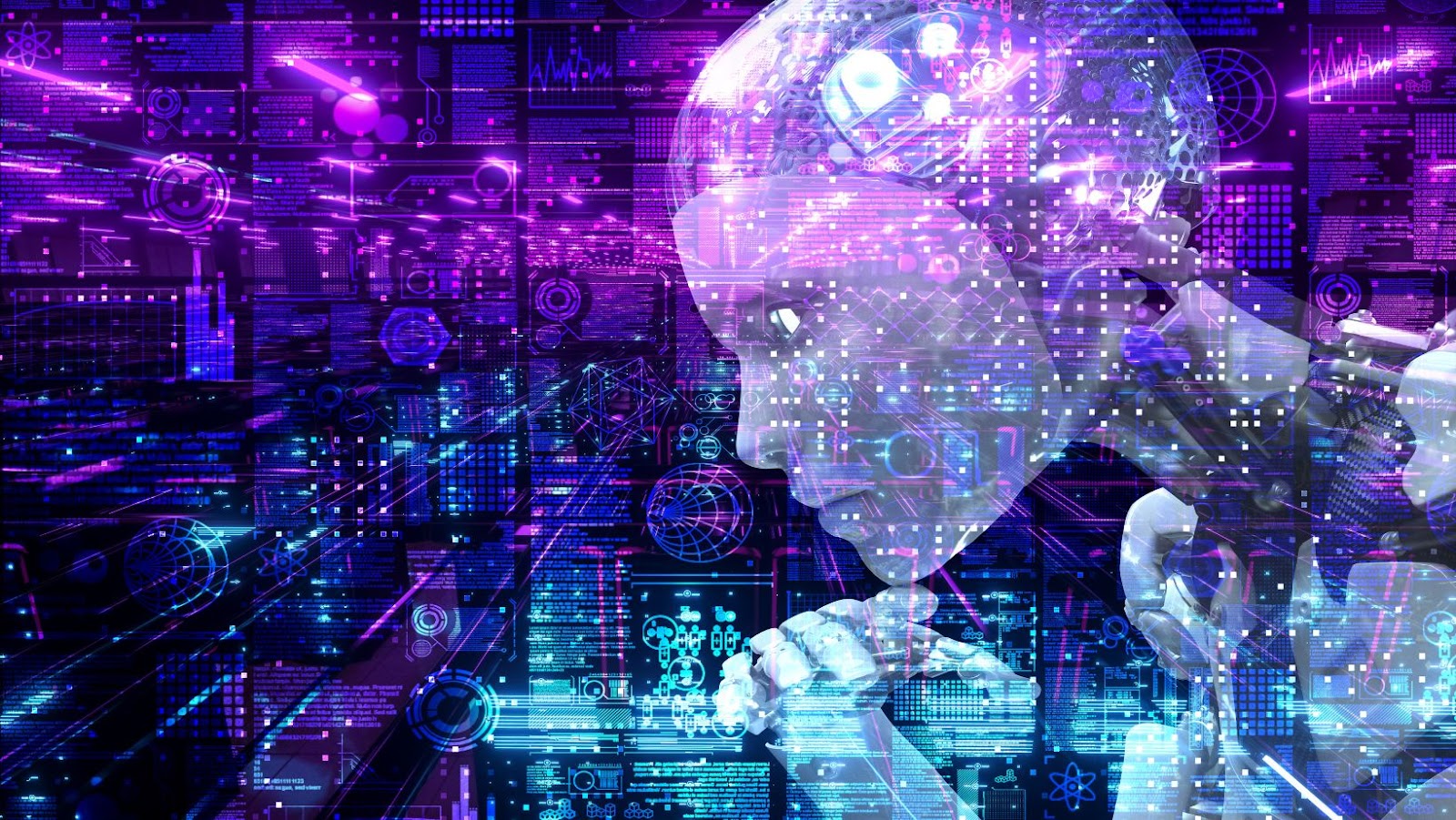 Deepdub is a startup focused on creating AI-powered localization technologies. The company has recently raised $20 million in Series A funding to further develop their product. This round of funding will enable them to expand their resources and capabilities. It is an exciting time for the Deep Dub team and their investors.
Let's take a closer look at this AI-powered localization startup and what their mission is.
Overview of Deepdub
Deepdub is an AI-powered localization technology startup that makes it easier for businesses to reach a global audience by quickly and accurately transcribing, translating, and localizing their audio and video content. The company has recently secured $20 million in Series A funding to further its development of artificial intelligence technology that can be used to quickly edit, translate, and localize audio and video content.
Deepdub's technology is designed to bridge the gap between global cultures by utilizing a suite of neural networks and language models to automatically detect the language spoken in a video or audio file. This data is then used to suggest possible translations for the detected languages, allowing businesses to quickly create localized versions of their content without manual editing or transcription.
The company has dedicated itself to further developing its localization technology. It plans to expand its product offerings into new markets while continuing work on existing projects such as improving transcription accuracy and enabling automated translations between multiple languages.
Overview of AI-powered localization technology
Deepdub, a leading AI-powered localization startup, has raised $20 million in a Series A funding round. The investment was led by leading venture capital firms, including Accel and Index Ventures, and was also joined by existing investors such as NEA and Canaan Partners. The funding will be used to further develop Deepdub's state-of-the-art artificial intelligence and machine learning technology, accelerated language recognition capabilities, and expand its product offering for users across the globe.
Deepdub enables companies to quickly localize their videos, audio podcasts, websites and other digital assets in multiple languages with AI accuracy. Its AI powered files are automatically localized using natural language processing (NLP) algorithms databases that power text translations from over 80 languages. Deepdub creates files that can be accessed on any device or operating system with its universal file format API integration solutions. Additionally the start up provides a complete suite of manual translation services for content that requires creative customization like marketing collateral or brand guidelines.
By optimizing translation time through automation of raw data, Deepdub helps companies get enhanced levels of accuracy and higher safety requirements along with speedier turnarounds for vital materials at an affordable cost.
Deepdub's AI-powered localization Technology
Deepdub, an AI-powered localization technology startup, is making headlines for raising $20 million in Series A funding. This funding round, led by venture capitalists, will fuel the company's growth, which is focused on making the localization process faster, more accurate and easier for businesses.
Deepdub's technology provides a suite of AI-driven tools for businesses to effectively manage the translation and localization of their digital content.
Let's delve into the specifics of their technology.
How Deepdub's AI-powered localization technology works
Deepdub is a startup that leverages AI-powered localization technology to help businesses with the ability to quickly and easily localize content for any language, culture or region. The Deepdub platform uses natural language processing algorithms to extract text from audio, video and image files, allowing companies to quickly translate and localize their content into multiple languages. The AI-powered platform then applies linguistic context analysis to ensure translations are accurate. It also provides in-depth suggestions on how the localized content should be delivered within its target market.
The technology provides a comprehensive localization solution with tools for creating localized content faster than ever. This includes translation tools that allow users to easily translate text directly within their app; support for post-editing of translated content; copywriting guidance tools; and Language Translation Assistants (LTAs) which use semantic analysis powered by artificial intelligence (AI) and machine learning (ML) algorithms to automatically apply language features according to locale—allowing developers to focus on product features instead of translations. Developers can also assign linguists as well as other members of their teams dedicated roles for managing over 100 different languages. In addition to supporting multiple languages, Deepdub's AI-powered platform offers scalable solutions for managing cultural nuances in various markets worldwide through its NLP engine which extracts data from text databases, blog posts and social media feeds to monitor trends and feedback related to culture specificities.
By providing an effective manner for companies—especially those with limited resources—to communicate with audiences across multiple targets areas, Deepdub's AI-powered localization technology enables global expansion in ways never attained before. And with $20 million recently raised in Series A funding by venture capitalists Sequoia Capital China and Tencent Holdings Limited, this startup is set up for success as it continues paving the way of localizing content quickly while maintaining accuracy across language landscapes all over the world.Benefits of Deepdub's AI-powered localization technology.
Deepdub is disrupting the traditional localization industry space as an AI-powered localization startup with its cutting-edge technology. As the industry continues to accelerate and adopt new technology, Deepdub's AI-powered localization technology provides a powerful solution that enables users to significantly reduce cost and time compared to traditional methods.
Deepdub's AI-powered localization startup offers several advantages over traditional localization tools, including:
– Automation: Deepdub's AI algorithms are highly efficient in time and cost and can leverage existing data sets without manual input. This results in faster turnarounds while still providing accurate quality results.
– Multi-language Capabilities: Integration with translation systems such as Google Translate enables automatic translation between multiple languages, allowing users to expand their global presence quickly.
– Industry Adaptation: Deepdub's AI algorithms are optimized for specific industries, including education, healthcare, media & entertainment, retail & ecommerce, and finance & banking. This allows businesses to rapidly adapt their language services for many global markets.
– Machine Learning Accuracy: Combining audio processing techniques and machine learning algorithms gives Deepdub's system a consistent accuracy across different dialects or speech patterns for natural language processing applications.
Deepdub's use of AI combined with scalable technologies creates a powerful solution for enterprise businesses seeking faster localized content delivery worldwide. With its series A funding of $20 million recently raised by investors such as Sequoia Capital India and Shunwei Capital, Deepdub is poised to further revolutionize the language service industry utilizing automated language solutions powered by artificial intelligence (AI).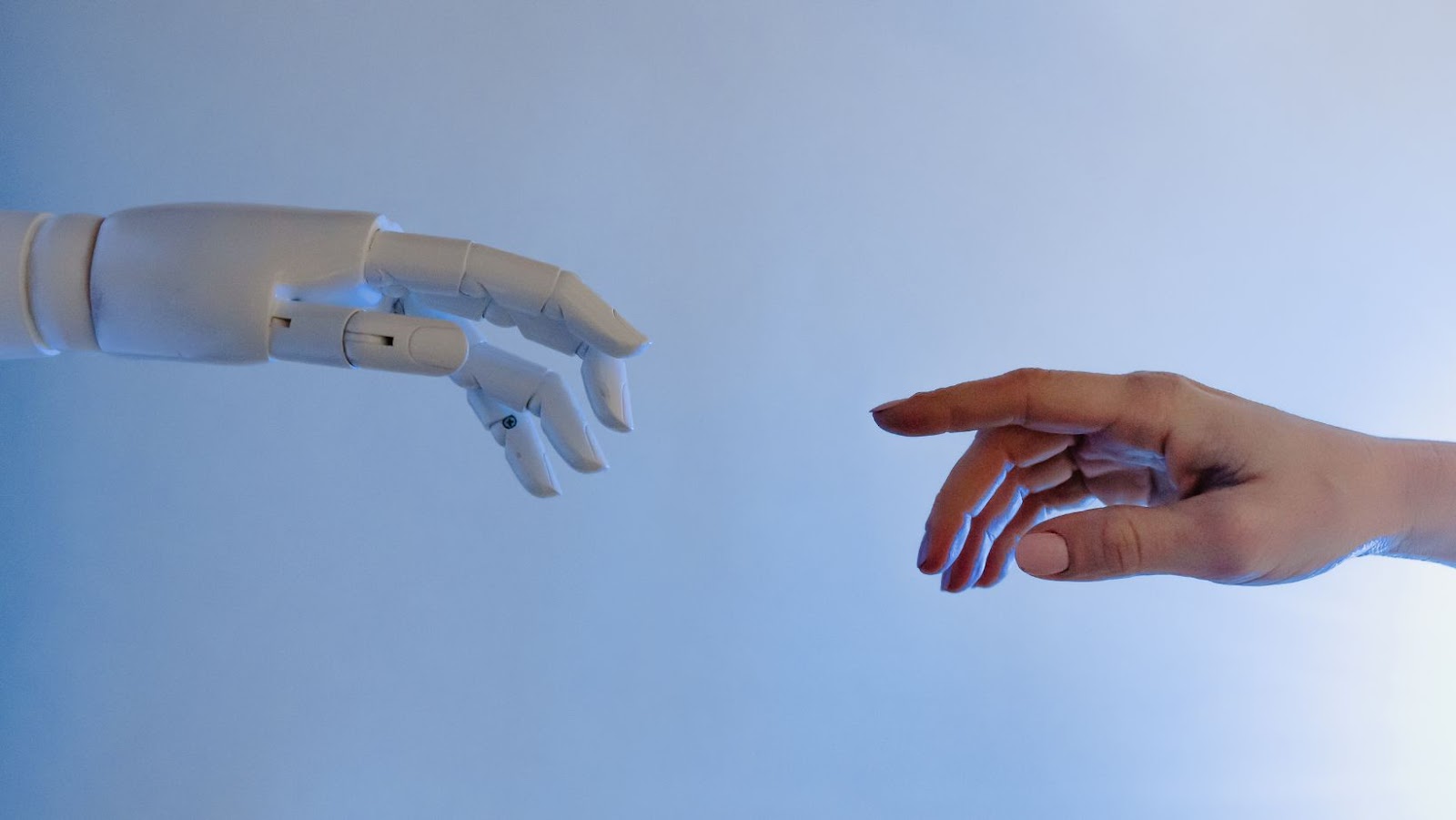 AI-powered localization startup Deepdub raises $20 million in Series A funding
AI-powered localization startup Deepdub, has successfully raised $20 million in Series A funding.
Founded in 2020, Deepdub has been at the forefront of providing language translation platforms powered by Artificial Intelligence and Machine Learning.
This round of funding will allow Deepdub to expand its services and tap into more potential markets.
Overview of Series A funding
Series A funding is the first round of venture capital financing that typically follows an initial seed investment. Companies receive Series A funding from venture capitalists, who provide entrepreneurs with the capital and advice to help businesses progress from their initial start-up stages to larger operations.
The amount typically provided during a Series A funding round can vary depending on factors such as industry size and startup goals. However, for many companies this should involve about $2-20 million depending on the investor's confidence in the product or service.
In February 2021, Deepdub raised $20 million in a Series A funding round led by venture capital firm 8VC as it looks to accelerate its AI-powered localization technology development and expansion plans. The financing will strengthen the team with new hires, remove technical bottlenecks, launch additional products and expand internationally. With this new investment, Deepdub seeks to build an AI-driven localization platform to localize both static and dynamic content across global markets quickly and efficiently.
Investors in Deepdub's Series A funding
Deepdub, an AI-powered localization technology startup, has secured $20 million in Series A funding. International venture capital firm Westbank Syndicate led the round with participation from existing investor Modern Labs and new investors Go-Ventures and Pinkerton Ventures.
The capital will further the product expansion of Deepdub's AI-powered localization platform by enhancing its core language model capabilities, building its machine learning technology, and increasing sales headcount to complement the engineering team. In addition, the funds will be used to target strategic partnerships with existing customers operating in different regional markets to gain access to fully localized content quickly.
The funding is a strong indication that Deepdub's cutting-edge localization solution for voice applications has drawn positive attention in its journey towards rapid adoption by enterprises. The company's proprietary AI algorithms are designed to offer accurate responses for various languages within large databases of information, effectively reducing time spent searching for answers within a domain and creating an effective customer experience.
Furthermore, by plugging into Cognitive Services and TTS platforms like Google Cloud TTS or Amazon Polly, Deepdub can offer both real-time training of language processing services and provide speech synthesis capabilities that meet the needs of all customers utilizing voice algorithms locally or globally.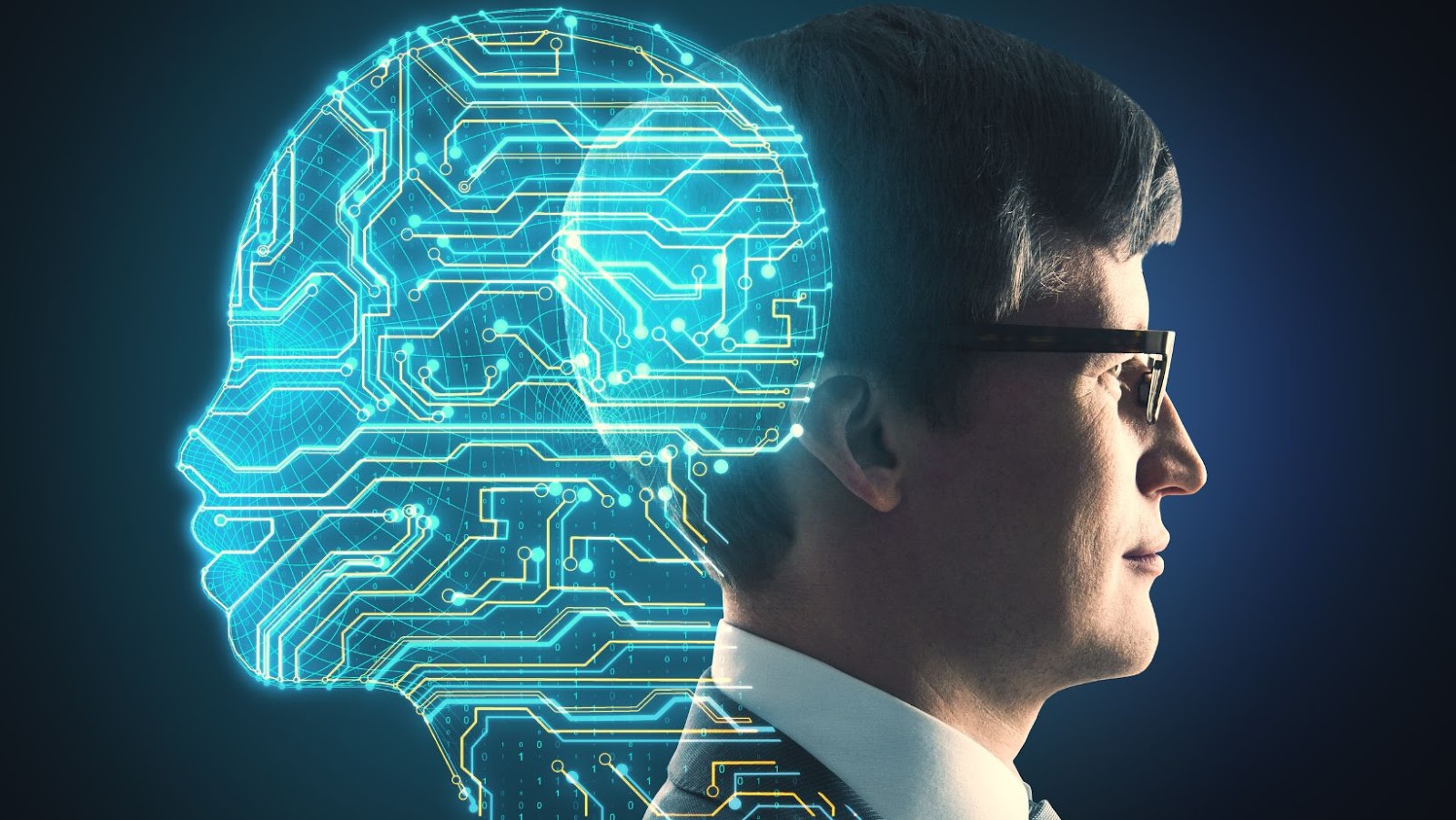 Impact of Deepdub's Series A funding
Deepdub, an AI-powered localization technology startup, recently announced that it has raised $20 million in Series A funding. This is one of the largest single fundraises ever achieved by a Canadian startup in language and speech processing.
Deepdub was founded in 2017 to automate translation and conversational services for businesses to make it easier for customers to engage with them in multiple languages. The new funding will enable Deepdub to accelerate its growth into new and existing markets, allowing businesses to offer multilingual services, reach out to more audiences, and better understand their customers.
The increased investment from venture capital firms will enable Deepdub to scale its operations rapidly by increasing its team size, building stronger relationships with potential partners, and investing in technology upgrades to enhance its performance. Furthermore, this raise will enable Deepdub to extend its platform capabilities within translation and into other speech processing disciplines such as conversational AI.
The Series A fundraising round announcement cements Deepdub as a major player in AI-powered localization technologies. In addition, it is a testament to how far the startup has come since it was founded three years ago. With this fundraising round, Deepdub is well-positioned to take on larger competitors in the field while it tries to build bigger market share across multiple industries worldwide.
Future of Deepdub
Deepdub, an AI-powered localization startup, recently raised $20 million in Series A funding. This impressive feat has sparked the interest of many in the industry with its innovative technology offering the possibility of revolutionizing the localization industry.
In this article, we will explore the potential of Deepdub's technology and the future implications it could have.
Deepdub's plans for the future
Deepdub, the AI-powered localization startup, recently raised $20 million in Series A funding and is continuing to revolutionize how the industry identifies local usage of trademarks and brand names. In addition, the company provides its clients with online monitoring and reporting services to check for misuse of trademarks across 24 different languages.
The funds will be used to further expand on existing product offerings, develop new technologies, explore new artificial intelligence (AI) applications, and scale the customer base. Already Deepdub's client base ranges several industries including consumer product goods companies and retail organizations.
Other plans include extending its capabilities and services beyond searching traditional web properties such as the major search engines to include social media channels and eCommerce sites such as Amazon Marketplace. In addition, Deepdub will use its advanced AI algorithms to look for trends, compare them by geographic location, detect infringements quickly and accurately based upon customer provided parameters around usage rights.
Deepdub's ultimate goal is to become a comprehensive partner for its customers regarding online presence monitoring to ensure trademark protection compliance globally. In addition, the company plans on working on new projects that utilize AI technology applied in linguistics to help expand its services far beyond just protecting clients from misuse in branding and trademarks but also aiding them with upredictive category analysis, natural language processing for early detection of emerging topics, validating translations before their release worldwide and other AI-enabled services which would make the process more efficient when addressing legal risks regarding rights management of content.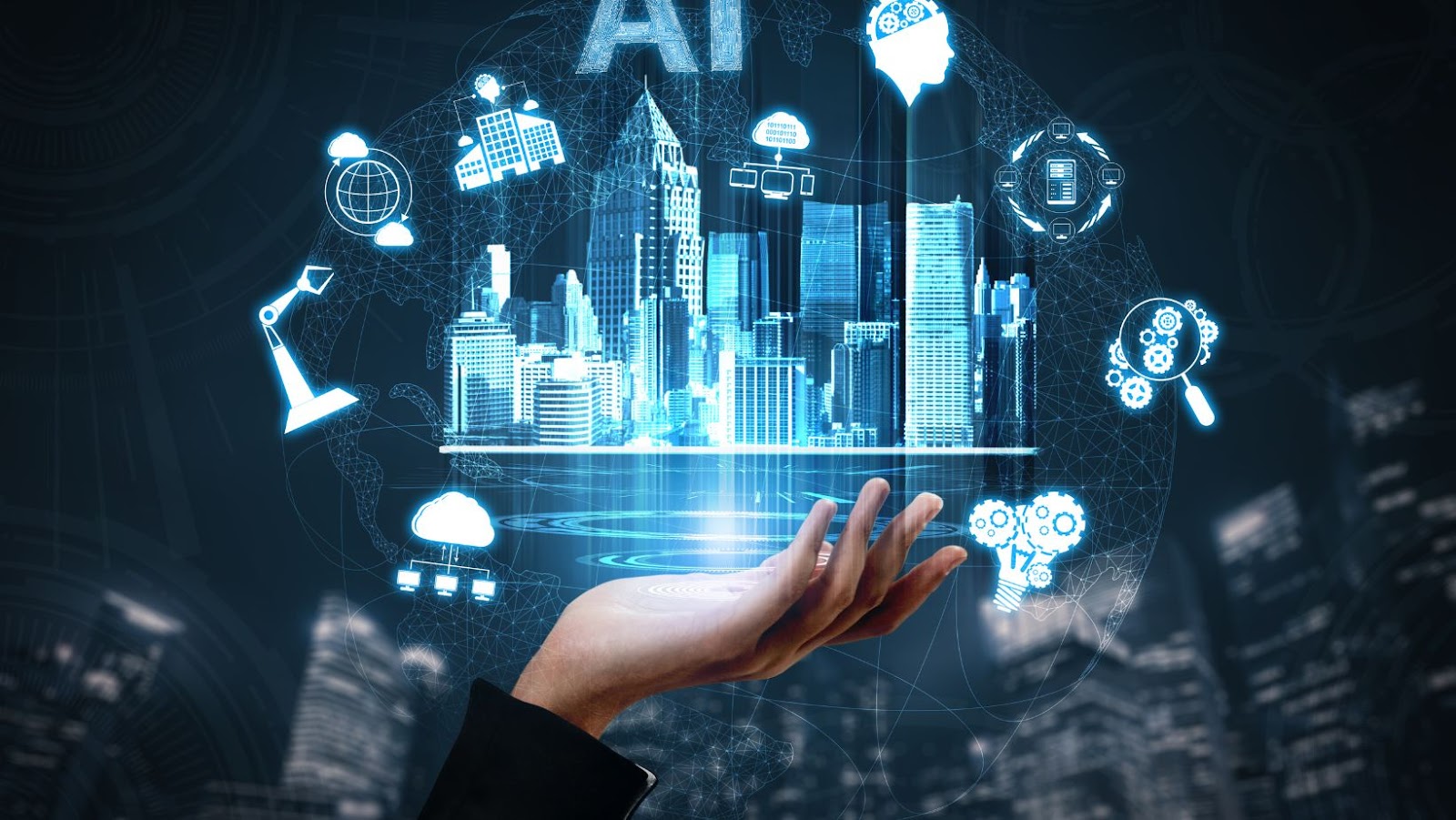 Challenges faced by Deepdub
The venture-backed Deepdub AI-powered localization startup faced many challenges leading up to and following its successful Series A funding round. As a result, the startup, specializing in AI technology for applications related to natural language processing and machine learning, is at the forefront of a burgeoning market unique to deep tech startups.
The biggest challenge Deepdub faced was the need to establish its market presence and prove its technology's capabilities. This included validating its products and services, attracting customers, developing strong partnerships with larger companies, gaining press attention and visibility, implementing strategic spend management tactics, demonstrating cost efficiency and user experience success metrics, and generating network effects.
To tackle these challenges head-on, Deepdub benefited greatly from their group of organization partners such as Google Cloud Platform (GCP), Twilio SendGrid (TSG), Amazon Web Services (AWS) etc who helped them build out their core infrastructure. For example, through GCP's cloud computing platform they could test product scalability and reliability on demand whenever necessary; with TSG's email automation platform they could automate user interactions on signup to deliver messages across a range of channels; using AWS meant they would save considerable time developing their server farm for deployment.
In addition, an experienced technical team led by an experienced CTO was required for planning architecture strategies so that all facets of the project could be effectively monitored throughout each stage of development while simultaneously meeting user expectations with quality localization services that were cost efficient. Lastly, investing initiatives within specific markets is often essential for growth outcomes where applicable; if done correctly it can bring additional value points in terms of marketing of brand identity etc which brings further credibly amongst stakeholders in target markets yielding further network effects & joint partnership opportunities towards enhanced product sophistication serving greater customer value.
Conclusion
Deepdub, an artificial intelligence (AI)-powered localization startup, recently raised $20 million in Series A funding to further develop its industry-leading technologies. The funding was led by Longwood Fund and joined by Work-Bench, Canaan Partners, and Allegion Ventures.
Since launching its AI-powered localization platform in 2019, Deepdub has quickly become a top choice for brands and developers seeking to deliver the highest quality localized translations for their digital products. Using its proprietary Natural Language Processing (NLP) and Machine Learning algorithms, Deepdub can efficiently process content from multiple languages quickly and accurately. Other benefits of the technology include improved content comprehension, reduced costs associated with translation projects, faster turnaround times due to automated tools, and access to highly-skilled translators better suited for more complex translation tasks.
Deepdub's AI-powered localization technology has already been implemented in several industries including software development, banking/finance, healthcare/pharma personalized conversations between customers and brands across language barriers. With this recent infusion of capital, though, there is much potential for even more industries to tap into the platform's power, allowing them to reach a broader consumer audience while improving user experience across all types of digital products.